<![endif]-->

Silver, wood, and ivory are three creations of beauty found in nature. When you add the musical inspirations of Tracy Dietrich and Cindy Wittenberg, "Silver, Wood & Ivory" transform into a celestial musical journey.

The Silver, Wood & Ivory Concert includes original arrangements written and performed by the two women. The audience will experience a wide variety of musical styles: Broadway, light classical, original, sacred, Celtic, classic pop and classical jazz.

Join us for the concert benefitting Oasis Ministries:

Sunday, April 19, 2015, 4:00 pm
Prince of Peace Lutheran Church
177 Princeton Highstown Road
Princeton Junction, NJ 08550
Directions

From those who have experienced Silver, Wood & Ivory:
● "Having had the opportunity to watch the show from the "'house,' I can attest to the absolute beauty of the look and the sound. It felt like the perfect setting for your artistry. We were happy to play our part in your evening, and I continue to hear praise from attending patrons. Congratulations to you both!" Jim Martin , American Music Theater co-owner and operations manager , Lancaster, PA.

● "I want to express the gratitude of the LCCCA Board of Directors for presenting one of the most enjoyable performances we have had the privilege to bring to our Lebanon community. We have heard NOTHING but hurrahs and bravos!! The concert by SWI exceeded all expectations and advance billings." George Hollich, President Lebanon County Community Concert Association, Lebanon, PA.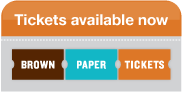 Ticket Pricing: $20/ticket

Seniors (65+): $18

Group Pricing Available
---
About Silver, Wood and Ivory


Tracy Dietrich, the Silver and Wood of the duo, was born with the gift of perfect pitch. She says that playing music came as second nature to her from the time she was a child. Tracy has played other instruments, but it's the flute that has captured the passion of her musical voice. Tracy has mastered nineteen different flutes and recorders ranging from the most primitive to the most sophisticated. These intricate varieties of flutes compliment her unique style.

Cindy Wittenberg, the Ivory of the pair, grew up in a musical family with a classically trained mother. She began playing the piano at the age of four and began formal training by the age of eight. Cindy also learned to play the organ and the bassoon which allows her to draw from a more orchestral experience when composing music.

Together, this two-person orchestra of classically trained artists have fashioned a tapestry of music that stirs the soul. Tracy and Cindy both have instrumental performance degrees: Tracy from Indiana University, Indiana, PA and Cindy from Elizabethtown College, Elizabethtown, PA and Peabody Conservatory, Baltimore, MD.

Whether it's a familiar song that causes memories to come flooding back or a new melody that creates a sense of calm, Silver Wood & Ivory have a compilation of over ten different works that will fill everyone's melodic appetite.
One of their latest CDs, "Adagio in the Forest," is the first of three in their Spa Series. This CD captures the spirit of the forest with a unique interplay between the flutes, piano and ethereal keyboards, woven together with the addition of a harp and contrabass flute to create a dreamlike quality. Splashes of authentic natural sounds will allow you to escape into a different dimension.

Silver, Wood and Ivory have just finished recording their tenth CD called "Adagio Christmas," the second of three in their Spa Series. A beautiful, tranquil, spacious, mesmerizing sound-scape, perfect for meditation, relaxation and personal stress release, especially during the holiday season.